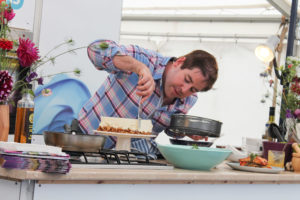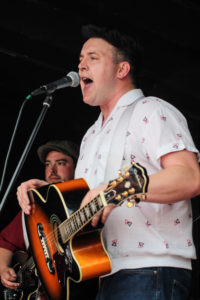 Rockin' Food Festival
The Rockin' Food Festival is the perfect Summer event for all of the family. The core of the festival is a merry mix of the regions finest food and beverages blended with live Rock 'n' Roll music embellishing the town. Additional events and activities throughout the weekend include indulgent food trails, classes and workshops, Rock 'n' Roll Dancing, 1798 battles and a never-ending schedule of children's activities.
Festival Hot Spots
Main Stage  
The Main Stage is where its all happening for our Rock 'n' Rollers! On Saturday 4th and Sunday 5th August, the stage will be swinging with our impressive, international line-up of Rock 'n' Roll artists and bands. Of course, the stage is accompanied by a dance floor which is open to all of our festival goers who can show off their kick-steps while dressed to impress in their Rock 'n' Roll gear.
Food Marquee
We commend anybody who can walk past our Food Marquee and not take a seat. Let the irresistible aromas of the demonstrations and workshops lead you to your seat where you can join in on the action and even taste the final product. We also have talks and showcases with local producers, farmers and chefs and a special visit from our Celebrity Chef.
Market
Our 2018 market is set to be our best yet with over 80 food, beverage and craft stalls lining the streets of the town. Our market is the perfect opportunity for local and Artisan food producers to flaunt their finest food and beverage products, and the perfect opportunity for you, the festival goer, to fall in love with them – so come with an empty stomach!