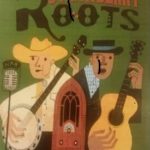 Come join us in Enniscorthy this June Bank Holiday Weekend (2nd – 5th) for the family friendly, Strawberry Roots Festival 2017.
We have a line-up of fantastic, first-rate live musicians taking to our impressive outdoor stage and dance floor Friday (2nd) to Monday (5th) in the Market Square with Cry Before Dawn as our Weekend headliners. Festival goers also have the option to follow the superb Roots Music Gig Trail which takes place in 10 top class, local venues across the bustling town throughout the course of the weekend.  Bluegrass, Rock N' Roll, Jazz, Trad and Country and Western are just some of the music styles you can revel in.
The annual Strawberry Fair Ball takes place on Wednesday May 31st, checking into the newly refurbished Riverside Park Hotel.  2017 marks the 50th anniversary of the Strawberry Fair and so, celebrates 50 years of gathering local Strawberry Princesses. The crowning of the Strawberry Queen, an exciting highlight of the festival, hits town Saturday June 4th in the centre of all of the enjoyment at Market Square.
During the festival, the town hosts the All-Ireland Farmers Market where we promise you will discover plenty of Ireland's top home bakes, seasonal fruits and vegetables, organic meats and cheeses, home-made jams and chutney and of course sweet Wexford Strawberries.